Open-hearted people, gorgeous beaches, lush rain forests, beautiful animals, and yummy batidos are just some of the things I fell in love with.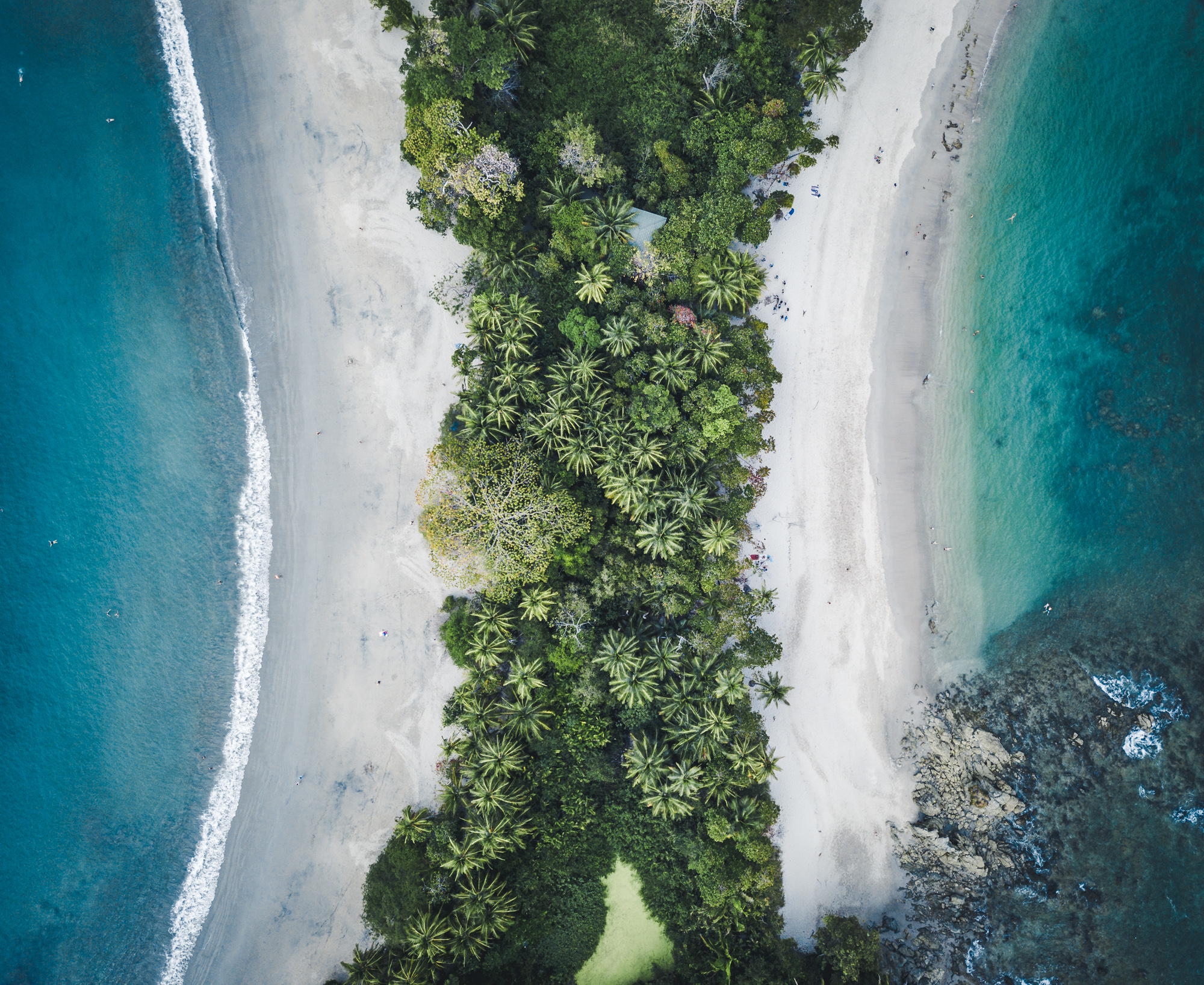 Playa Manuel Antonio —
from above is an incredible sight. The ocean and white sand beaches on two sides only divided by a narrow stripe of rain forest connecting the peninsula with the main land.
Moodiness —
is something I didn't expect in Costa Rica. Until I saw the low hanging clouds meeting lush mountain sides near Volcán Tenorio.